For a family of kids, toy cleanup and organization is a task that must be dealt with daily. Whether you're dealing with a collection of building toys, dolls, or pretend food, cleaning up after them is something most kids would rather not. To make the chore more appealing, here are four great toy organizers that kids will love.
Set of 3 Puzzle Shaped Toy Containers
These fun, puzzle shaped containers come in a set of three different colors. They interlock with each other, allowing kids to arrange them in different ways.
Stackable Toy Storage Box with Wheels
The vibrantly colored toy box is perfect for storing large toys and games. Sturdy wheels make it easy to move the toy box between rooms. The grooved lid allows multiple boxes to be stacked securely, to save space.
Set of 3 Large Storage Containers with Wheels
Ever felt like your kids have too many toys? With the Set of Three Large Storage Containers With Wheels, you're sure to have enough storage. The containers come in three vibrant colors, and are designed with fun prints. Plus, they're wheeled and stackable.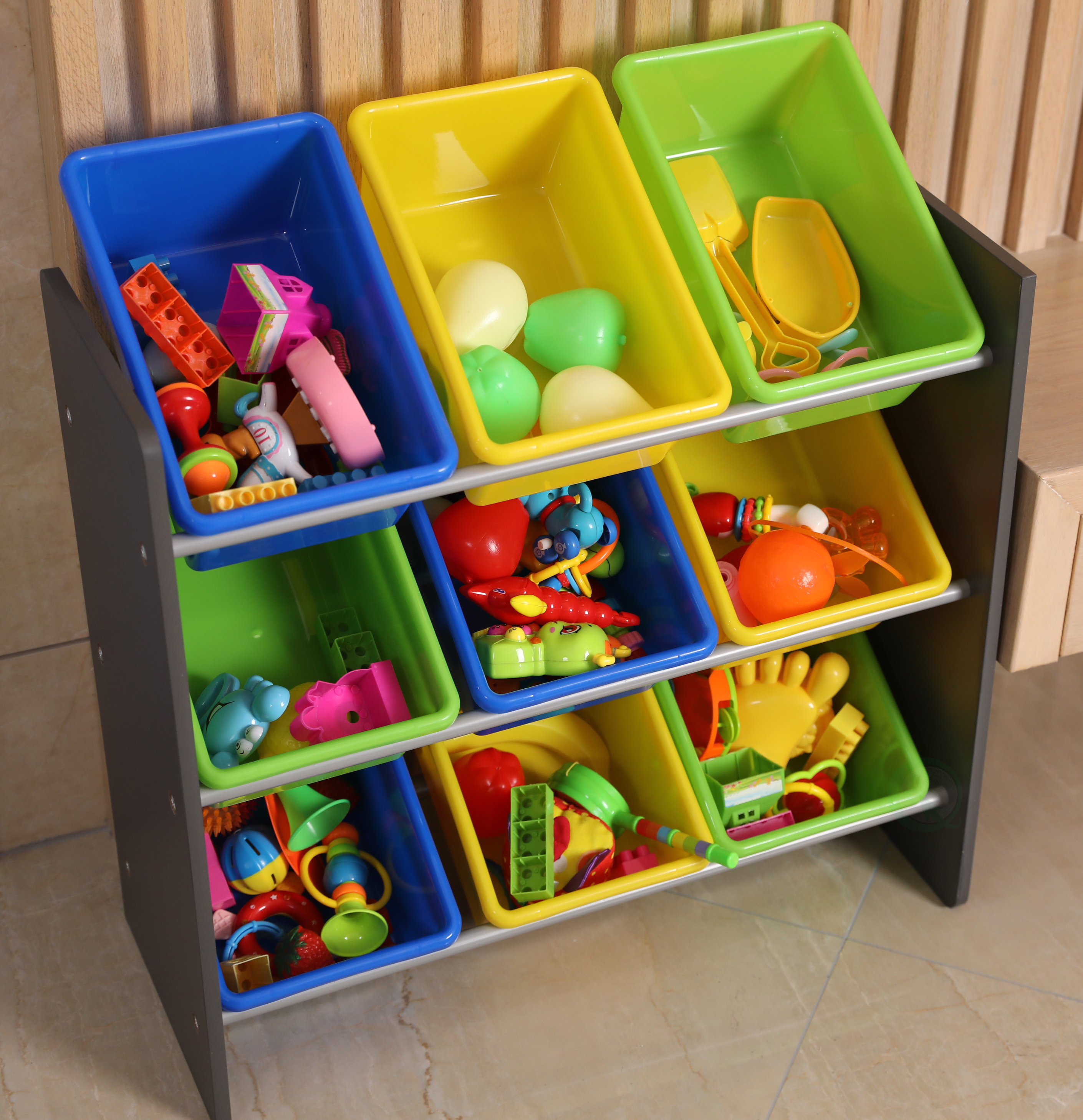 3-Tier Kid's Toy Storage Organizer
This organizer contains nine removable multicolored bins, which makes toy sorting a fun activity. The bins are great for storing and organizing smaller toys.
Check out the full Basicwise kids collection for more kid friendly storage and furniture.