Finding sufficient kitchen storage and counter space can be a challenge when you're tight in kitchen space. An ideal solution is portable kitchen islands. These carts increase your storage space, and you can easily move the extra counter space around the kitchen to where you need for cooking. When it gets in the way, simply roll it over to a different location.
When choosing a kitchen island, make sure to check the dimensions. Basicwise kitchen islands come in a variety of sizes, from ultra spacious to space-saving compact. Their storage capacity varies accordingly.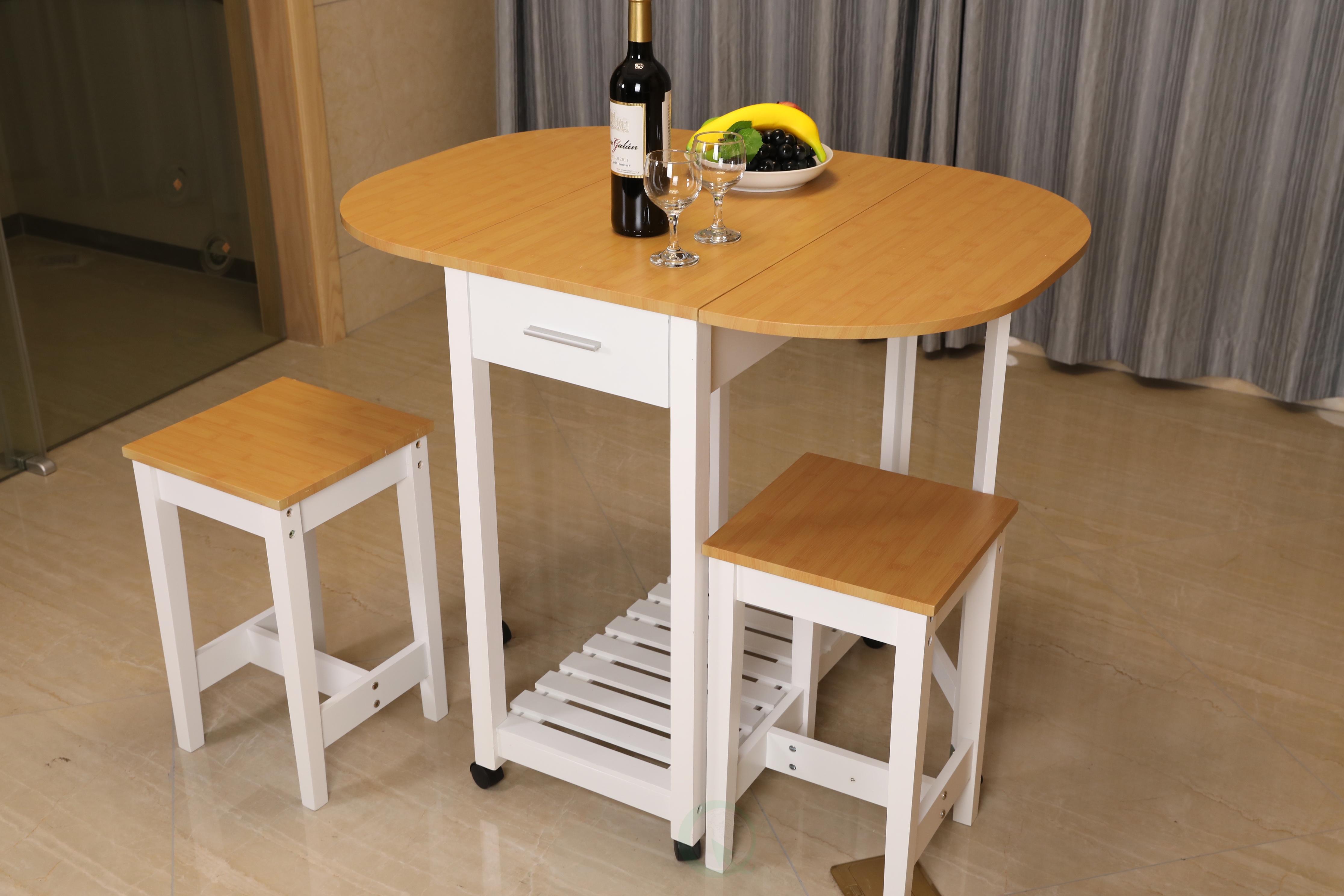 Another aspect of portable kitchen furniture are breakfast bars with casters, which serve as a comfortable eating nook and often include two stools. The Basicwise 3 Piece Breakfast Bar also features drop down leaves on either side, so the island can be folded up to a fraction of its extended size. As an additional space saver, the sitting stools conveniently nest underneath the table.
Like what you see? Check out Basicwise.com for more home storage and organization solutions.