A home office is an opportunity not to waste time on the road, to work in a comfortable, family environment, and to regulate employment. And now it is also a necessity, although many people deliberately choose remote work or freelancing. We have put together some basic tips for you on how to create a workspace at home that helps you stay focused.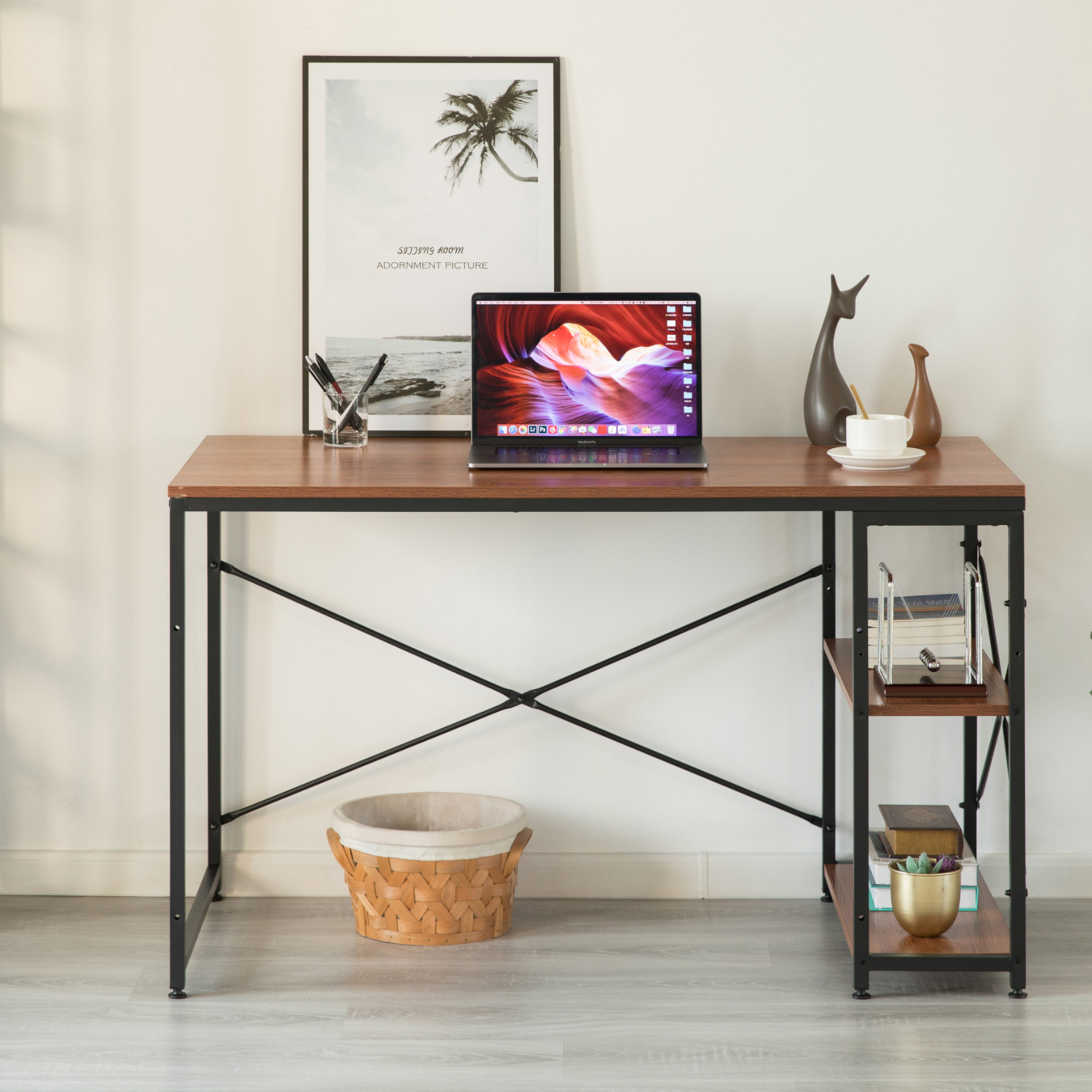 If there is no separate room
Of course, a separate room is the perfect solution. But if it is not there, then you can also equip a corner in the common room or living room. Zoning the room will help you: a niche, shelves, screens or partitions will be very convenient.
And if you use open shelving, you will have an additional bonus: space for working documents, folders, and everything you need.
The unusual shape of the shelving - ladder, tiers, or hanging shelves - can be an interesting design solution.
Lighting
The general lighting of the room is clearly not enough. Take care of the directional light: there should be a lamp in the workspace that will not only allow you to fully work, but also preserve your vision. According to experts, it is better to choose neutral or soft light, the cold has a bad effect on the eyes and makes you tense.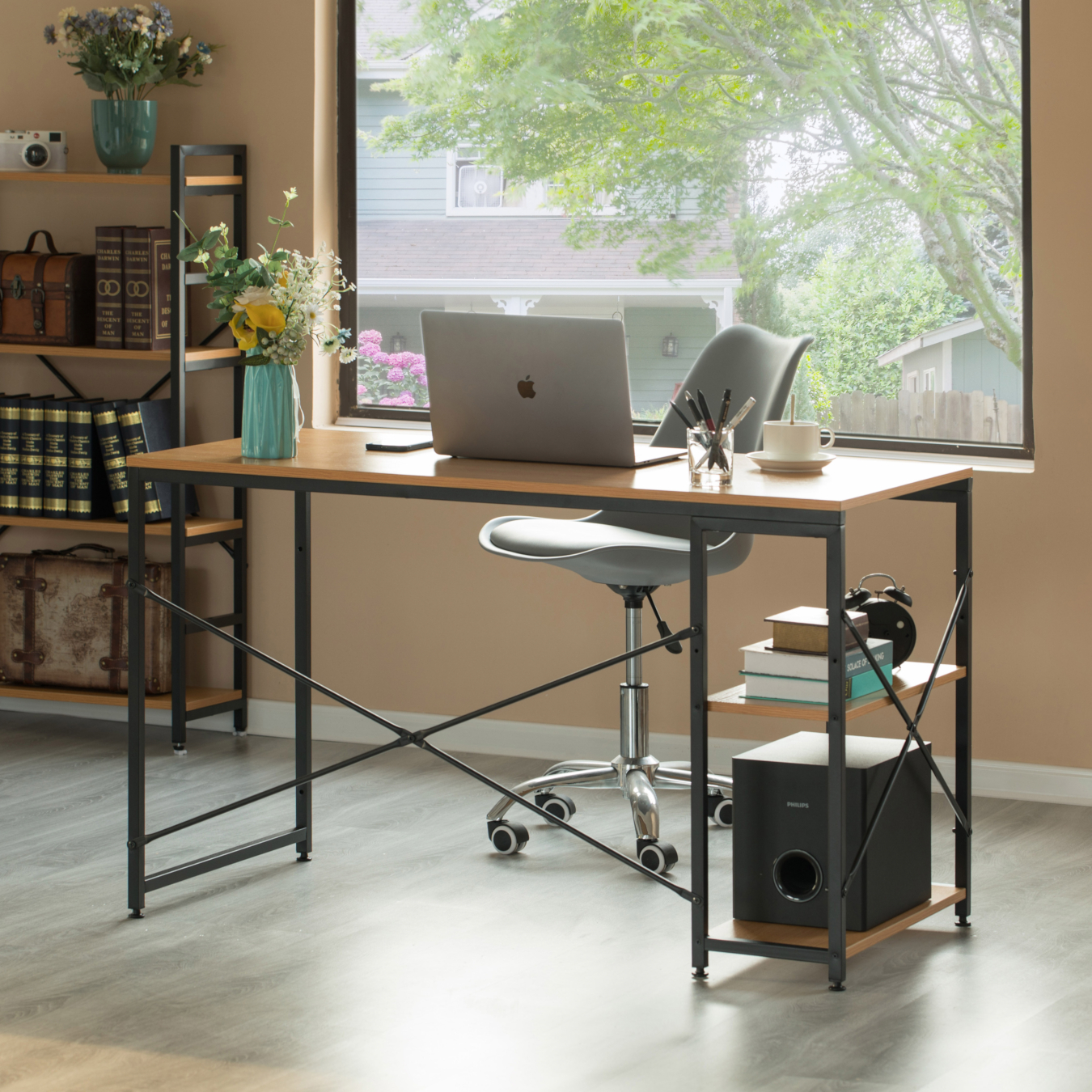 Furniture
The main thing here is convenience and functionality. The height of the countertop should be suitable for your height or adjustable. It is more comfortable to work on an incline, and if you are using a laptop, look for ventilated stands. They are more convenient and protect the equipment from overheating.
Shelves and organizers
You will need a place in your workplace to place your documents, office supplies and consumables on them. Shelves and organizers play a big role in the functionality of your workplace.
This is necessary so that a clean desktop sets up the atmosphere of the office, and nothing interferes with work. Dividers, paper trays - all this will find its place on shelves and will be at hand, but not on the table.
Wall organizer with hanging folder envelopes looks good and stylish. When choosing colors and shades, choose discreet tones - they do not irritate the eyes and do not distract.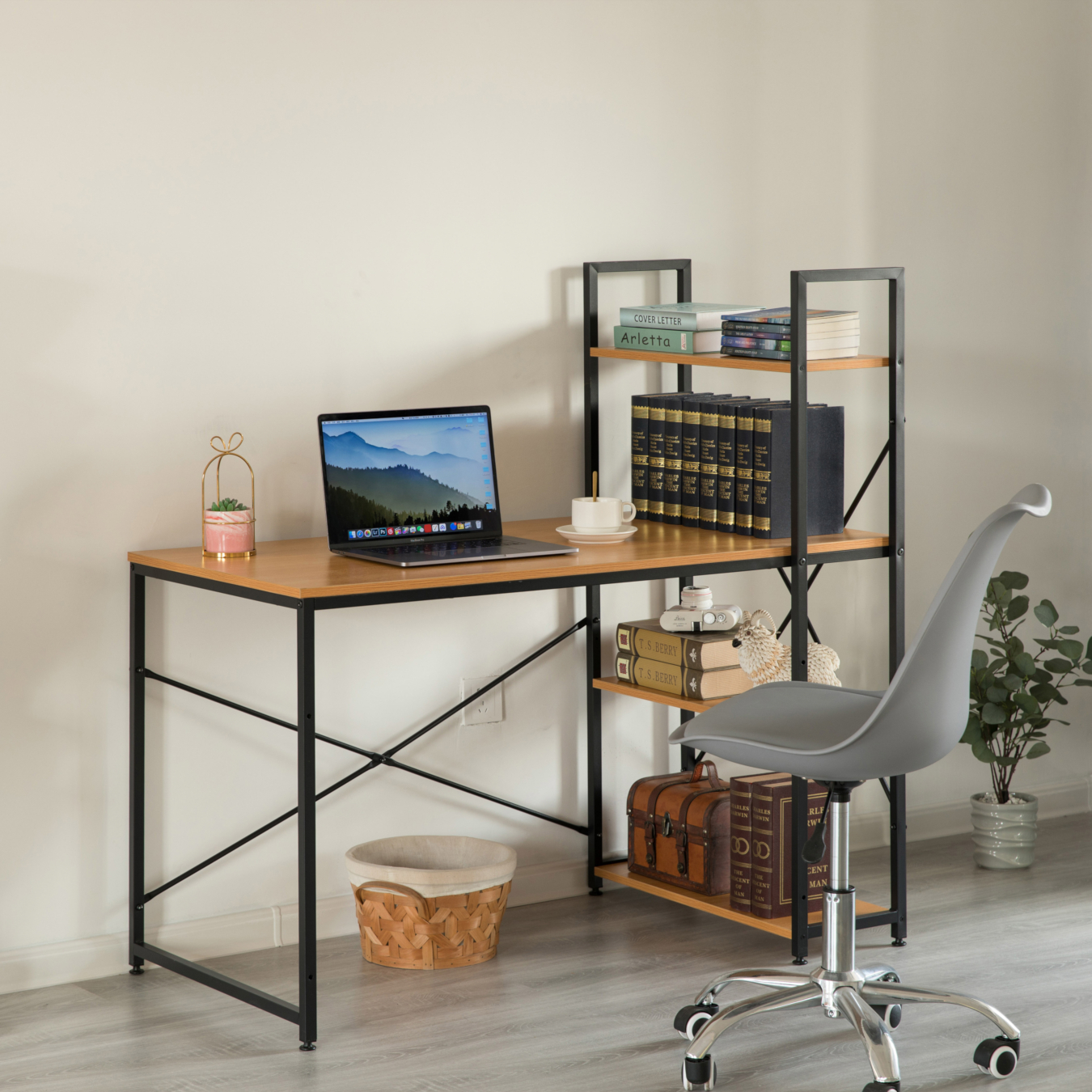 Anti-stress little things
Nice little things that allow you to create a special atmosphere without distracting from work. Rather, on the contrary - such details can relieve stress and tension.
If you like plants, put one or two in your work area, no strong smell and medium size.
For your home office, choose light colors and natural materials. Cool tones, wood and crisp lines work well.
If you have to communicate a lot, make sure you have a good headset. Choose headphones with a wide low frequency range, they will preserve your hearing. If you need video call, think about the background, it should not distract the interlocutor.
Home office design ideas for productive work

Away with unnecessary things. Clean your workplace and leave only the essentials, such as a laptop, notebook, and pen. Get rid of unnecessary papers and documents.

Creative mess and two types of people. The former believe that nothing should distract them from their work. The second is convinced that creativity is born out of disorder. If you are of the second type, you should take a different approach to organizing your workspace and decorate it with interesting things. The entire space should create a single coherent picture and inspire effective work.

Power of color - Color theory is a science when it comes to both engaging an audience and finding the motivation to be productive. Use this approach when choosing ideas for transforming your office.

Separate space - The pandemic forced us to adapt to a new reality, as well as learn to remain productive, even when pets and loved ones are around all day. If you are not alone at home, try to organize a separate space so you can focus on your tasks. To do this, you can use a wooden or glass partition, which will separate the desk from the common room and create a kind of office.

The more light, the better – Set up your workplace and include more light. Since light plays a big role in your productivity, it is a great option if you move your home office to the lightest room.

Special atmosphere – You should build around your workplace a special atmosphere that will influence your motivation and productivity. It can be different types of works of art, favorite magazines, and posters, or interior decoration.
Work efficiency directly depends on the design of the workplace at home.
Take advantage of our advice and get started with comfort and maximum efficiency from your home office.