Bathroom accessories help to furnish your daily life, but their role is not limited to this. These items are also created to complement the bathroom décor, make it more interesting and provide ease of use. That is why the choice of these accessories should be given no less attention. If you do not know where to start and what to look at first, we will help you.
Types of bathroom accessories and their role in the room
The main bathroom accessories include:
Toothbrush holder,

Soap dish,

Tumbler,

Holders for towels,

Robe hooks,

Toilet brush (with stand),

Toilet paper holder.
Bathroom accessories ideas
Regardless of what materials you will choose accessories for your bathroom, remember a few rules to follow when buying such products.
The main advice is the unity of color and design. If you buy all the necessary accessories at once, it is better to take them in a set.
If the manufacturer's kit does not suit you, you can buy all the necessary items separately. So that they do not differ from each other, it is better to choose products of the same brand, ideally from the same collection. So, you get a harmonious unity that will look like a whole. But if this is not possible and you have to choose from different manufacturers, look for items in the same color scheme and with the most similar design.
Materials
Most often, bathroom accessories are made from:
Plastic.

Glass.

Ceramics.

Metal, often chrome-plated.
Plastic is the cheapest option, ideal for inexpensive renovations. Short-lived, but lightweight, not afraid of moisture, but it looks simply. If you want something stylish and reliable, choose other materials.
Glass is more expensive both in price and in appearance. Looks great in modern interiors. The main disadvantage is the problems with care. Dried water droplets are very noticeable on the glass, so you need to clean these accessories regularly to keep them shiny.
Ceramics are classics, durable, heavy, flowing lines, and beautiful design. Quality ceramics look solid and are ideal for classic bathrooms.
Coated or uncoated stainless metal is a strong and durable material, an excellent choice for modern bathroom designs.
Toothbrush holder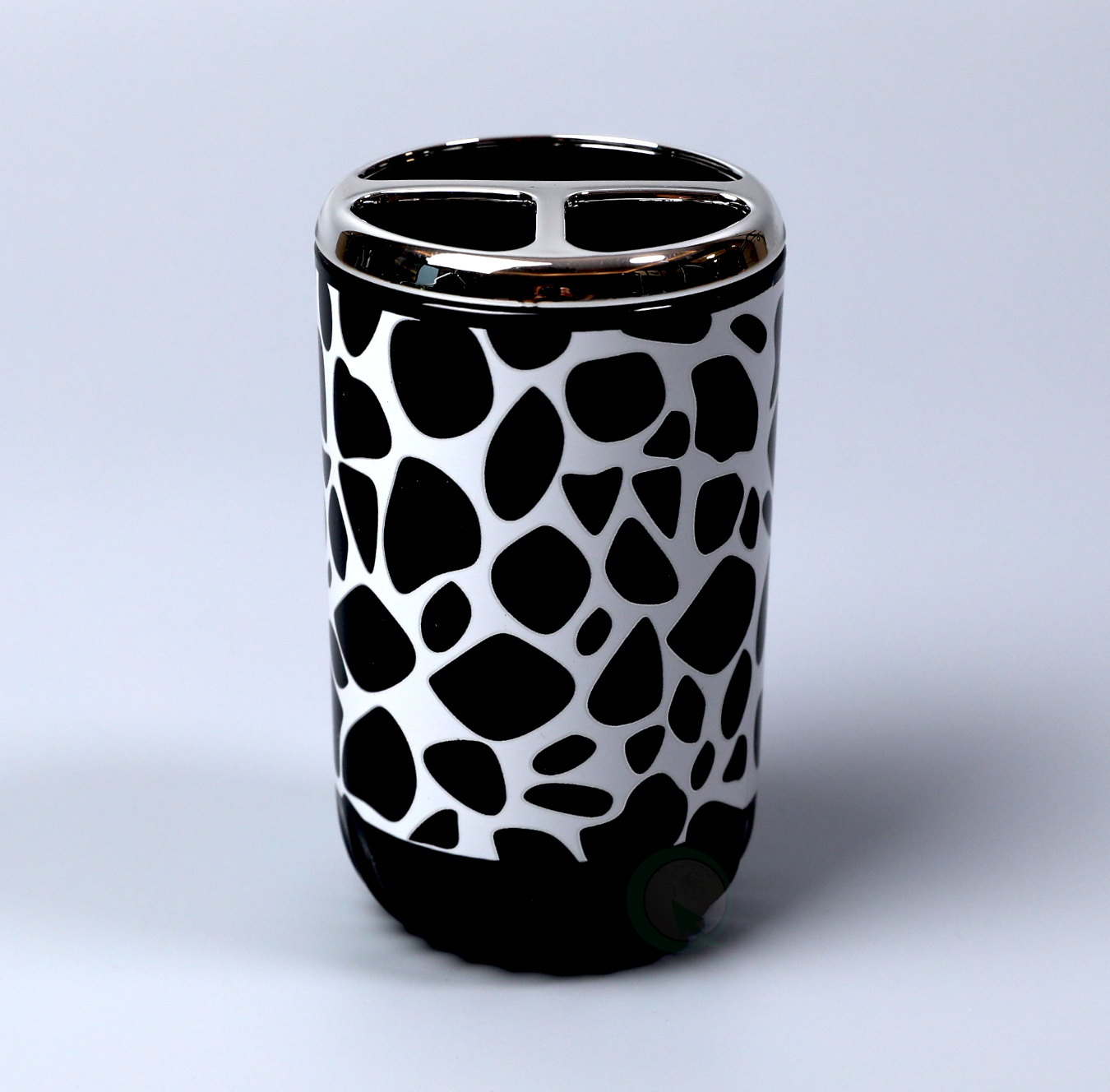 Many toothbrush cups have a wall mount that not only fixes the accessory in one position, but also frees up space on the sink.
Soap dishes
Soap dishes are round and oval, with or without wall fixation. The choice of shape and design is a matter of taste. The main requirement for such an accessory is a raised bottom or flat, but with a small depression, which will collect the remaining water and prevent soap from sticking.

We hope that these simple ideas and tips will help you keep an eye on the important characteristics of bathroom and toilet accessories and get the perfect product for your room and your needs. If you want to purchase high-quality, reliable, and durable bathroom accessories set – visit our store at Basicwise.com.